Simple Setting Teardrop Moonstone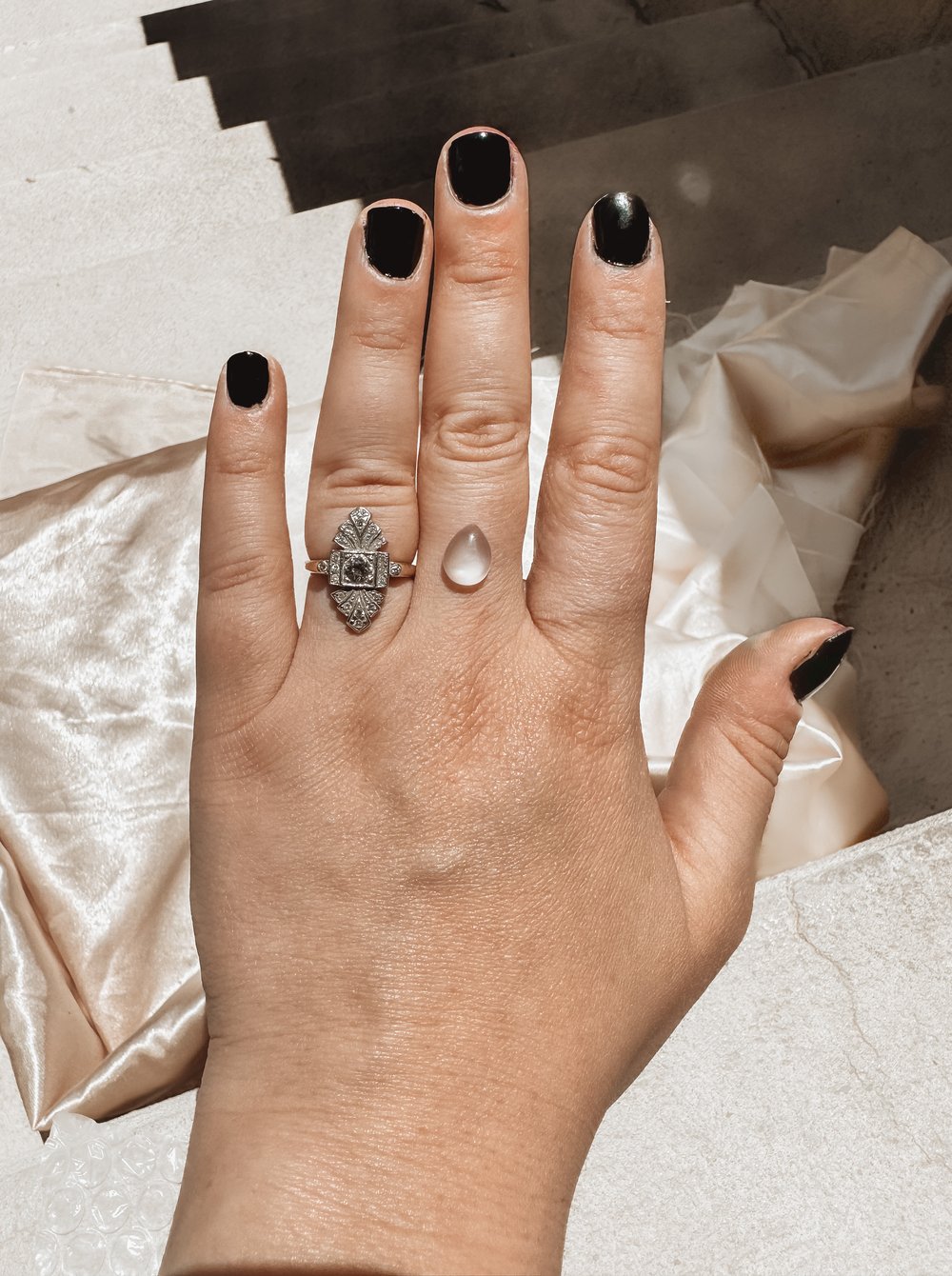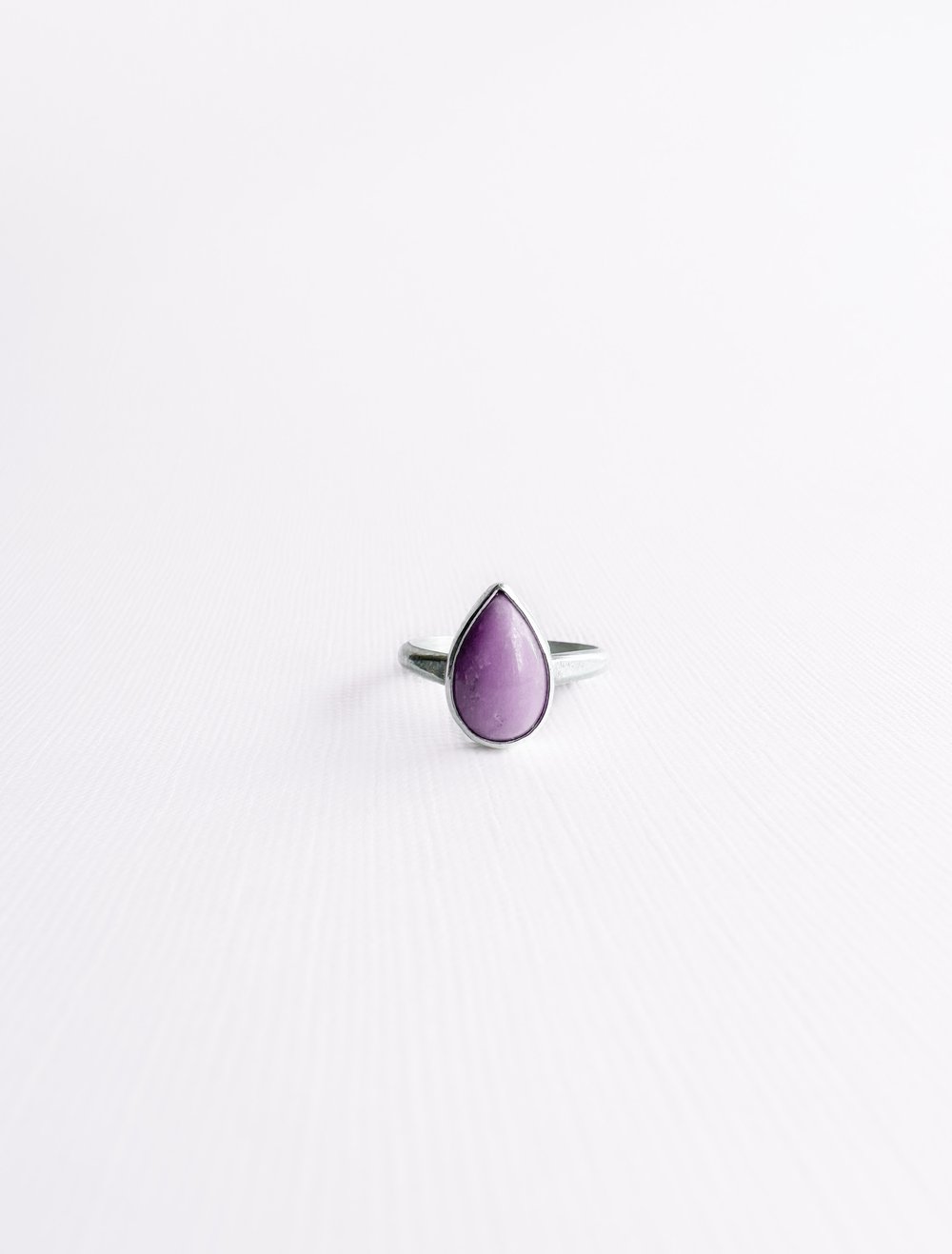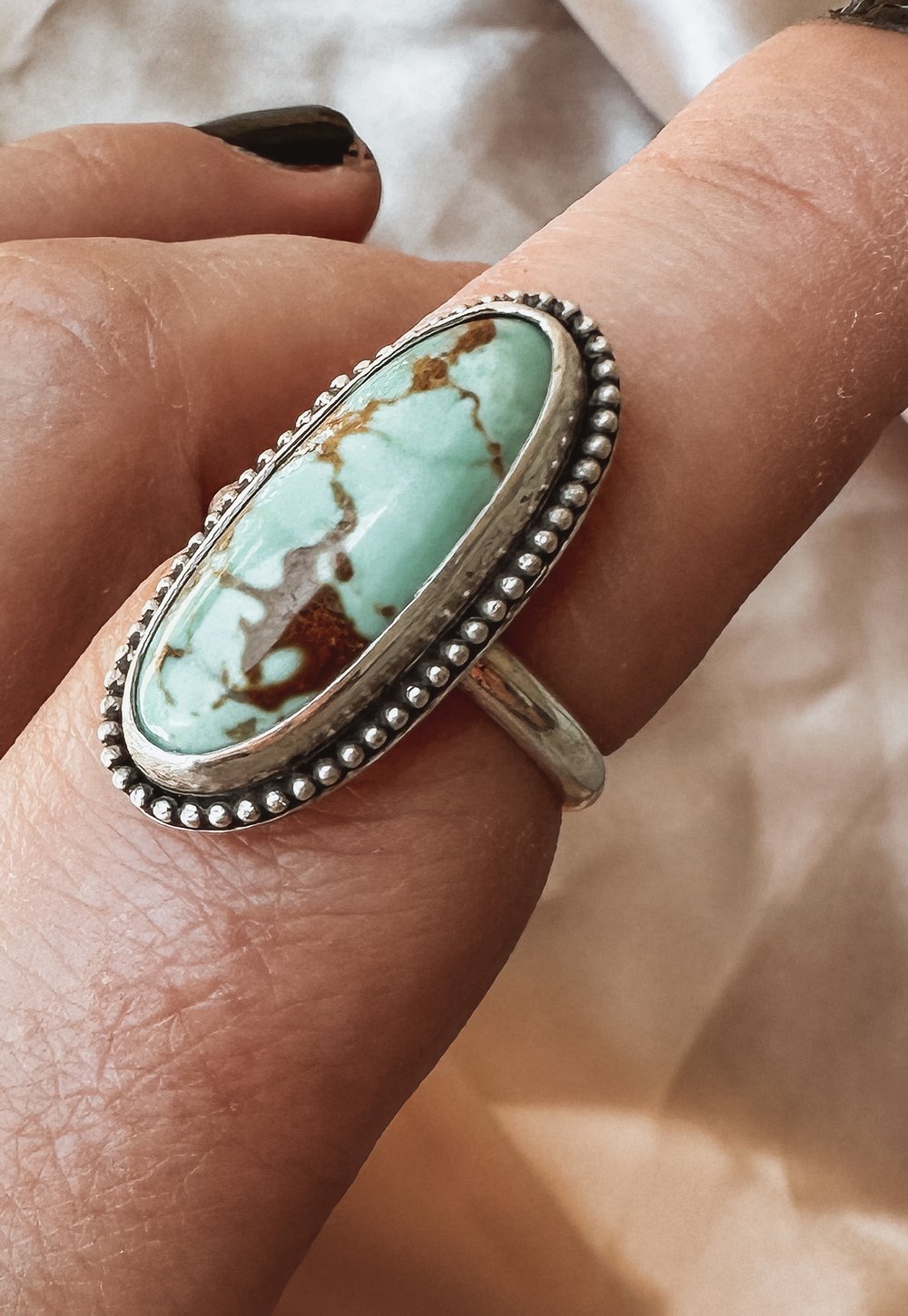 Sterling silver simple setting, genuine moonstone. You can add the option of dainty beading for an additional cost.
These rings are made to be passed down generations.
* **Please note your size in the note section upon checking out, this is the last step of checking out.
IF ORDERING MORE THAN ONE,
Please use either name of rings with size or short working coordinating with ring names with size. (Ring names located just above note area for easy glance.)
Example: Agate 7, Navajo 8.5
MEASURING:
Please keep in mind our fingers fluctuate for many reasons so if measuring, please measure at a not too hot nor too cold temperature as well as making sure you're not swelling.
Please allow 7 business days for shipping information to be sent.
RETURNS:
I will take returns if the ring ends up not fitting due to incorrect sizing request. You will need to pay the return shipping fee which will be listed as a purchase on the main product page on the website if you'd like me to email you one or you're welcome to return it yourself.
***returns accepted 12 business days from receiving.

RESIZING:
If you need the ring sized up half a size, I can do so, again your will need to purchase the resizing fee listed on the main product page which will include both to and from shipping cost. Shipping slips will be emailed to the email you provide.
I am unable to size down any ring. Please keep that in mind when placing your ring size, if you're stuck between a 8 or 8.5, it's safer to go with the 8 and have it sized up if needed.
That said, I wear many rings 24/7 and lots of them take turns on different fingers throughout the year as the seasons change and my body fluctuates. I have sizes 5-9 and sometimes the 9 falls off and sometimes I can't get it off. My 8 will rotate to my 7 finger occasionally and my 7.5 to my 8 finger. So what I'm trying to say is buy a lot of rings. 🤍